Break Free from the Pain Cycle
You don't exercise not because you don't want to, but because you have a muscle or joint (musculoskeletal) pain. Your knee or ankle would become swollen when you try to walk more, for example, or you are worried your low back would go into spasm if you carry that box or flower pot. We hear you.
A combination of Manual Therapy and Pilates is a simple, but effective remedy to help you break free from the pain cycle.
EXERCISE, THE CHOICE OF TREATMENT FOR KNEE PAIN
For knee osteoarthritis, given the popularity of knee arthroscopy and total knee replacement surgery, it may seem like knee surgery is the first choice of treatment. The truth is exercise is the medical choice of treatment for knee osteoarthritis in many countries, including in Singapore. This is because exercise is relatively safe, compared to surgery. Exercise keeps the weight down, which reduces the load on the knees. Specific knee exercises also improve knee function and leg strength.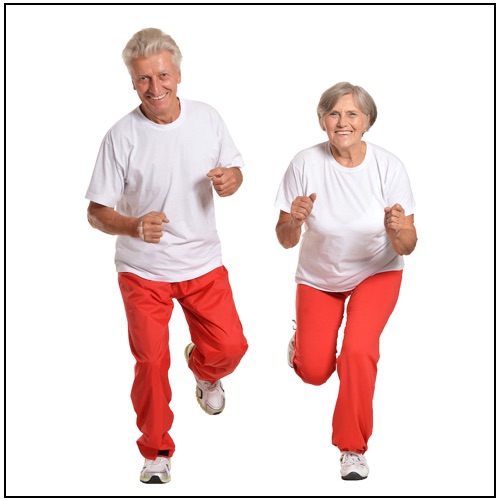 BUT MOST PEOPLE WITH KNEE PAIN DON'T EXERCISE 
Unfortunately, most people with knee pain don't exercise. A study from Belgium's Vrije Unviversiteit Brussels found one in every two patients with knee osteoarthritis dropped out of prescribed exercise within two years. The most commonly cited reason for not continuing was exercise-induced pain. Those who did not continue reported feeling pain not only on the knees, but also on the low back and hips.
The 2015 study concluded prescribed exercise does not work because most knee pain sufferers would not adhere to the exercise long enough to reap the benefit.
MANUAL THERAPY AND EXERCISE, BEST OF BOTH WORLDS
However, what if manual therapy was included with the exercise?  A study at the Brooke Amy Medical Center in Fort Sam Houston, San Antonio in 2000 showed the twin remedy of manual therapy and exercise reduces pain and decreases the need for knee surgery. The American study involved 83 people with severe knee osteoarthritis. One group received exercise and manual therapy, while the other group had a placebo, a low dosage of ultrasound treatment.
After eight weeks or eight visits, patients who were treated with manual physical therapy and exercise showed "clinically" and "statistically significant" improvements in pain reduction, stiffness and functional ability than the group who received the placebo.
They were also able to maintain most of the gains a year later when they were re-assessed. They walked the same distance in six minutes as on the eighth week. While they felt more pain than on the eighth week, the level of pain was less than at the start of the study. The study also found they were also less likely to be thinking of knee surgery than the placebo group, though all the patients had military health benefits, which gave them equal access to orthopedic surgeries.
20-40% RELIEF IN ONLY 2-3 VISITS
A short eight weeks of manual therapy and exercise produces results that lasted for a year. But the benefits had come quickly. The researchers said patients frequently reported 20-40% pain relief after only two to three treatments of manual therapy and exercise.
The fast relief implied the structures responsible for at least part if not all of the pain in knee osteoarthritis are not "fixed" and "unchangeable." Manual therapy and exercise represent a "cost-effective" way to improve knee function, the researchers said. This is relative to the cost of knee surgery.
WHY EXERCISE-INDUCED PAIN OCCUR?
Why do individuals with knee pain suffer more than normal from exercise? Exercise-induced pain is often due to weak muscles. The muscles in our body, particularly if you have not worked them in equilibrium for some time, would need time to adapt and be strong. When they become stronger, the pain which you are experiencing would go away.
Meanwhile, including manual therapy into the exercise buys you time, while you are adjusting into a new movement pattern. Overtime, your dependency on the therapy for pain relief would lessen as your muscles become adapted, and are in balance. Including manual therapy to your regular exercise allows you to exercise without fear, reap the benefits of exercise and avoid surgery.
PILATES FOR REHABILITATION
Pilates is a good exercise remedy, and a good fit to manual therapy for pain relief.  Pilates has a long track record as an exercise for rehabilitation. Pilates is gentle on the body, and it offers exercise progression. As you become stronger and more flexible, be prepared to move on to more complex Pilates exercises, which will improve your strength and flexibility even further.
The exercises you do in the 12 or 24 weeks of recovery should be different from the exercises you did in the initial stage of recovery, so that you can meet the physical demand of normal life. 
TAKES YOU BEYOND THE INITIAL STAGE OF RECOVERY
We often do not realise until we have an injury that normal activities require a fair amount of strength, co-ordination and flexibility. Being able to move your arm freely overhead, so that you can hold on to the handle of a moving train; being able to carry your groceries or lift a heavy pot from the stove without wrist pain, and being able to climb up or down a flight of stairs without knee pain are examples of common activities, which you have to do fairly well to function in a normal daily life. Pilates provides a clear exercise progression to take you further on the road to recovery.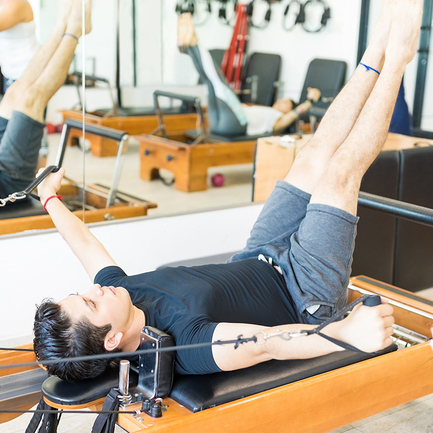 PREVENTS PAIN RECURRENCE
Exercises like Pilates also prevent pain recurrence, as they strengthen muscles that are weak.
For example, back pain is an injury with a very high pain recurrence rate. According to a study in Australia, two out of every three individuals with back pain suffered a relapse within 12 months after recovery. You are also more likely to have a re-injury if you have a history of back pain, sit more than five hours a day, and/or have a job that exposes you to awkward positions, the study showed.
For back pain, it is difficult to break out of the pain cycle. But research shows strengthening your core muscles can reduce back pain and prevent pain recurrence. Pilates is one of the best exercises you can do to improve core strength and reduce back pain.
AN OPPORTUNITY TO HAVE BOTH
The services of manual therapy and exercise are usually offered together. You go to a physiotherapist or chiropractor for pain relief, and to a fitness or Pilates instructor for exercise. To offer both services of manual therapy and exercise require cross training between the profession, and this is not often done.
Similarly, cross referrals between the medical and fitness professions also rarely happen. Your doctor will refer you to a physiotherapist, but is unlikely to refer you to a fitness instructor even though your doctor recommends you exercise.
But don't let the lack of cross referrals stop you from getting the benefits. Manual Therapy and Pilates are good treatment in their own rights, but when applied together they become a powerful force for healing.
The fear of exercise is one of the biggest hurdles to overcome when you have low back or knee pain. Let Manual Therapy and Pilates help you overcome the fear, and beat the odds of recovery. Get started.
---
Medical Disclaimer: Always consult your physician if you have an existing pain or a pre-existing medical condition before beginning any exercise. The above information is not intended to diagnose any medical condition or replace your healthcare professional.
Sign Up for a Trial


6996 4396

 today to learn more or register below:
MY BACK FEELS BETTER

"I'm in my early 20s. Having a lower back strain for close to 3 years, I can really feel the difference after attending May's Pilates group lessons. I've been attending for 10 weeks. I can feel that my posture has improved significantly and my back doesn't hurt as often as before. Thank you!"
I Exercise: I Walk, I Do Pilates: PM Lee
While it is well known Prime Minister Lee Hsien Loong walks to stay healthy, it is not as well known he does Pilates. PM Lee is not a beginner in Pilates. He has been doing core exercises for several years…

Learn More

Why Wrist Pain Can Happen To Anyone
5 Common Causes for Wrist Pain & Injury
Does doing daily activities like lifting a box or holding a plate trigger a sudden and sharp pain at the wrist? Are you frustrated by the wrist pain and loss of strength? Find out why the wrist muscles become tight and painful, the causes for carpal tunnel syndrome, trigger finger and more…

Learn More