HOW MANY HOURS OF PILATES SHOULD YOU DO?
When you have back pain, should you take painkillers or do Pilates? Pilates is a better choice, according to recommendations on the treatment of back pain. 
Back pain is the leading cause of work disability around the world. Some 10% of patients with back pain are unable to return to work within 3 months of sick leave. Back pain also has a very high rate of re-injury. As many as two-thirds of individuals with back pain suffered a recurrence within 12 months after recovery.
As a result, it is important to treat back pain early, as well as to strengthen the low back to prevent re-injury. Pilates is a safe and effective exercise for back pain. So, how many hours or sessions of Pilates should you do for the best results?
TESTED & PROVEN
In 2019, a study published in the Postgraduate Medical Journal said Pilates can be recommended as a "therapeutic option" for patients with chronic non-specific low back pain. Back pain is described as "chronic" if the pain has persisted for more than 12 weeks. 
The study by Poland's Poznan University of Medical Sciences looked at most recent peer reviews, as well as recent studies which examined the effectiveness of Pilates in reducing pain and disability in patients with chronic back pain. The study said there is enough evidence to recommend Pilates exercises to patients with back pain. 
The Polish study also provided frequency, duration and the type of classes suitable for patients with back pain. The purpose is to set a standard where patients with back pain can find success from doing Pilates. The recommendations are based on the research available:
If you are doing Pilates to relieve chronic back pain, try to do Pilates 


 FREQUENCY: Two to three times a week

 



 DURATION:    At least one hour each time



 CLASS TYPE:  Supervised sessions are better than doing Pilates on your own. Supervised sessions, where the exercises are personalised, are also better.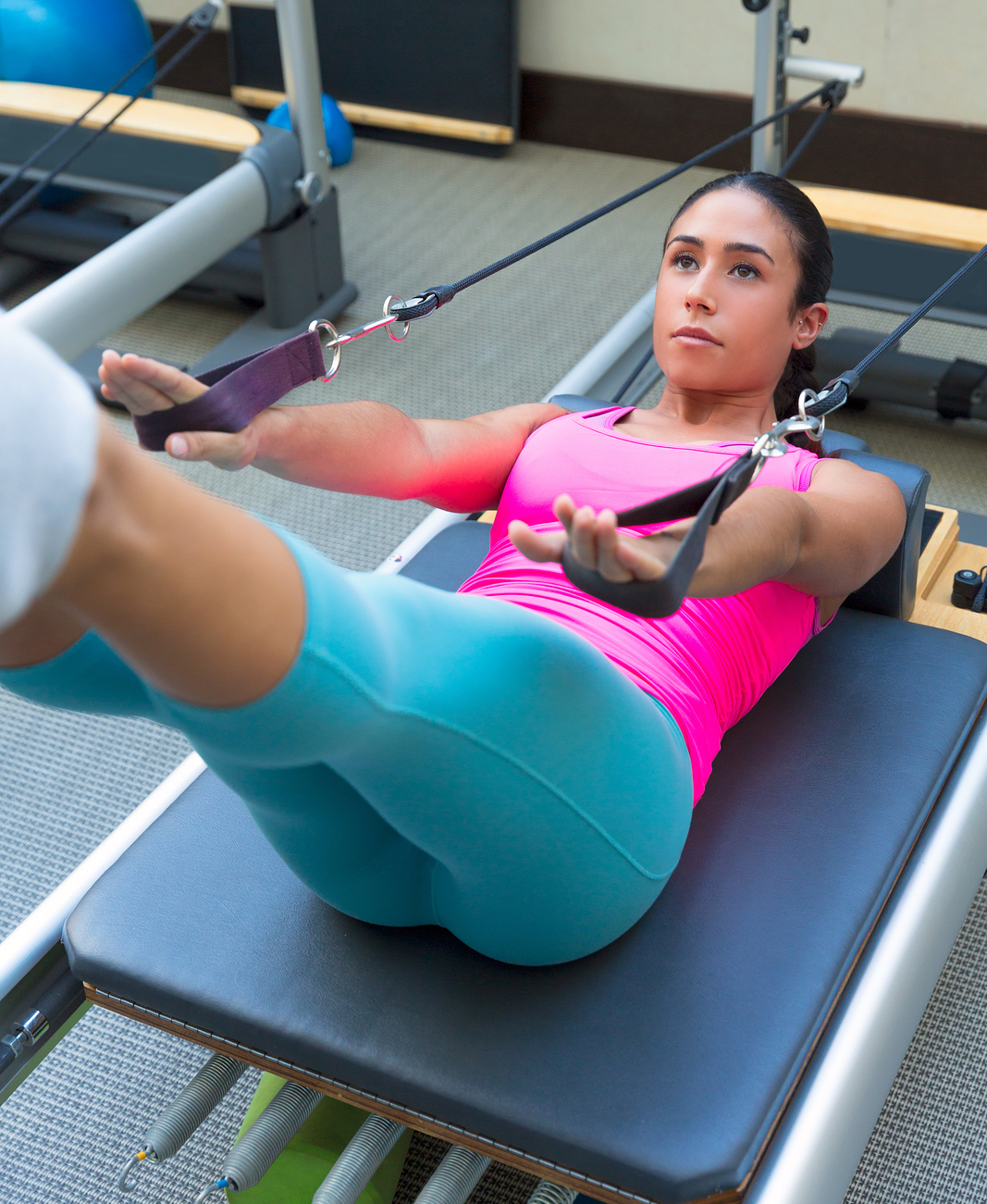 AT LEAST 20 SESSIONS OF PILATES
In terms of exercise volume, you should aim to complete at least 20 hours or sessions of Pilates if you have back pain. The minimum exercise volume for Pilates is based on the most recent peer review by a group of researchers from several Taiwan universities. 
The peer review in 2016 examined eight clinical studies, which were six to 12 weeks long. In the studies, patients with chronic back pain received Pilates one to three times a week. All the sessions were supervised, and each session was for an hour. Both mat and equipment-based Pilates exercises were included in the review. 
According to the peer review, although just four weeks or eight sessions of Pilates would produce "clinically significant" reduction in pain and improvement in function for patients with chronic back pain, the benefits did not last long after the sessions ended. For more lasting benefits, the review recommends patients accumulate a minimum of 20 hours or sessions of Pilates at a frequency of two to three times a week. This is because in studies, where patients clocked 20 hours or more of Pilates over a training period of six to 12 weeks, they were able to maintain the functional benefits up to 24 weeks. 
For optimal gain, you should continue doing Pilates for three to six months, according to the peer review. The recommendation is based on a study in 2014, which surveyed a group of 30 Pilates-trained physical therapists in Australia. The physical therapists surveyed said patients with chronic back pain, who were in their care, found the most benefit when they practiced Pilates for three to six months. 
BENEFITS OF CORE EXERCISES
Pilates is a good remedy for back pain because strengthening core muscles reduce back pain and support the low back. Core muscles are deep stabilising muscles of the abdomen and trunk. They are muscles under the rectus abdominis or popularly known as the "six packs." When core muscles contract, they create a stiffening effect across the abdomen and around the lumbar spine, which stabilises the lumbar spine. 
Strengthening core muscles can be likened to wearing spandex or a weightlifter's belt. The ability of core muscles to tighten around the waist and trunk, not only reduce back pain, but also have a slimming effect on the waistline. A slim waistline and toned abs are added bonuses of core training.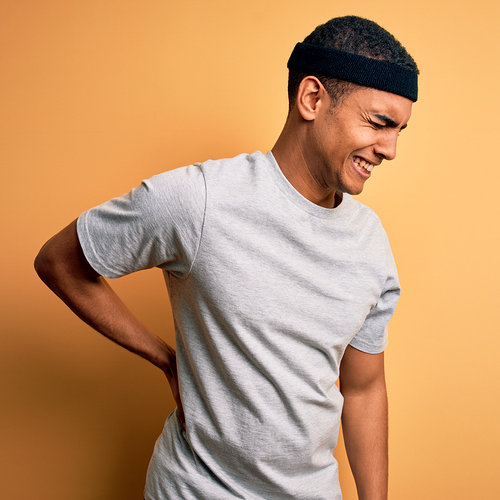 BETTER THAN OTHER EXERCISES FOR BACK PAIN
Pilates created by Joseph Pilates (1883 – 1967) is one of the best exercises to improve core strength, and reduce back pain and injury. When compared with other exercises suitable for chronic back pain, Pilates has shown to provide more significant pain relief, and improvements in range of motion and function than extension-based exercise.
Additionally, when compared with McKenzie method and trunk strengthening exercise, Pilates offers the same pain relief, but in terms of quality of life and health-related benefits, including functionality, Pilates has shown to be better than the other exercises.
The findings are based on three separate studies, where patients completed 18 to 32 sessions of Pilates over a period of six to eight weeks. 
Although Pilates has an advantage over other exercise remedies for back pain, the studies also show back-pain patients would benefit from exercise in general. Patients who received exercise, whether it was Pilates or other exercises, reported feeling less pain and moved better than patients who received no exercise at all.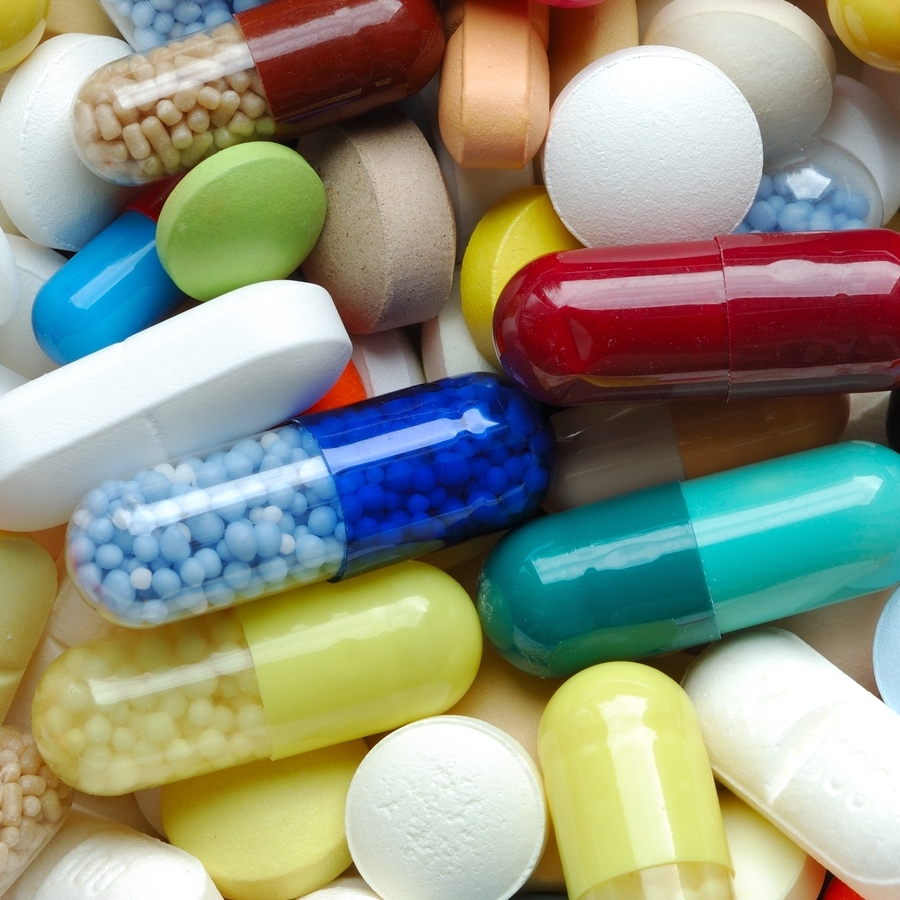 CHANGES IN MEDICAL GUIDELINES
Pilates is seen as relatively low cost and safe, compared to painkillers. When you have back pain, you are likely to see a doctor but you do not need to, according to the current medical guidelines, which were last updated in 2017.  
Since 2017, the American College of Physicians  has "strongly" recommended doctors not to prescribe medicine as the first line of treatment to patients with back pain. This includes over-the-counter painkillers and non-steroidal anti-inflammatory drugs (NSAID) which are widely prescribed for pain relief. Instead, doctors should recommend non-medicinal (or non-pharmacological) alternatives to patients.
The American College of Physicians said the changes in the guidelines are supported by a growing body of research, which showed medication is not effective on back pain. The board cited studies which showed most painkillers, including NSAID are not much better than placebos. Some painkillers may alleviate pain but provide no long-term benefits. 
Strong painkillers like opioids also increase dependency and risk of addiction. Prior the COVID-19 pandemic, drug overdose due to addiction to prescriptive drugs was the leading cause of deaths in the world's wealthiest countries like America and the European nations. 
EXERCISE YOUR PAIN AWAY
Taking over-the-counter painkillers, or going to the doctor for a stronger dose of medicine is no longer recommended for back pain. Instead, you are encouraged to rest, exercise or to try heat therapy, massages, acupuncture, or other therapeutic treatment for the pain. Among the recommended remedies, exercise has the potential to play a even bigger role because of the health benefits associated with exercise.
Already, exercise is widely accepted as important in the management and prevention of diabetes and other metabolic related diseases. Exercise — particularly core exercises — can do the same for back pain and injury.
For sustained results, target to do at least 20 sessions of Pilates at a frequency of two to three times a week. Personalised sessions, which last for at least an hour each, are also recommended for patients with back pain.
So, before you take another medication, drop by the Pilates studio near you because a dose of core exercises may just be what your low back needs.
---
Medical Disclaimer: Always consult your physician if you have an existing pain or a pre-existing medical condition before beginning any exercise. The above information is not intended to diagnose any medical condition or replace your healthcare professional.
Sign Up for a Trial


6996 4396

 today to learn more or register below:
Backache From Pregnancy Went Away

I had a really bad backache during pregnancy and after my first session, the pain went away and I felt so much better. Really patient and caring instructor! Highly recommended!
Totally Happy, Find Relief From Back Pain

May is an amazing instructor and her Pilates sessions are very relaxing! She helped me relieved my back pain due to my first pregnancy since 4 years ago with only a few sessions. Totally happy with the result and looking forward to attending more sessions!
Able to Sit on Hard Chairs, Feel Refresh

I'd been having back pain when I sit. I couldn't sit for long because of the pain. Sitting for a meeting became a problem. Since yesterday after the session (of manual therapy and Pilates,) I experienced a vast improvement. I'm able to sit even on hard chairs. When I got home yesterday, I was completely exhausted and slept very well. I am refreshed today. Thank you.
The Best Part, My Lower Back Pain Has Gone Away

I attended Pilates classes because of my lower back pain that came about after National Service. I had fears prior to joining May's Pilates session as the only guy in class, but her non-judgemental attitude very quickly eased my worries and concerns. I started to enjoy the sessions more and more each week with her patient guidance. The best part is that now my lower back pain has gone away!
Back Care class is fun, therapeutic

I have fun in the Back Care class. Who would have thought you could use foam roller, spike ball, exercise bands and even a tennis ball to loosen the lower back? The pain can be intense on the parts of the body where the muscles are tight. As I learn to relax into it, the painful sensation feels good. That is when I think my body gets pampered.  My lower back is stronger also with the exercises in class, and I get to iron out the knots in my body. So therapeutic. I hope classes will continue as long as possible.
My 2017 Highlight is your Pilates Classes

"One good thing that happened to me in 2017 is attending your Pilates classes. I have chronic lower back pain since early 20s. I am in my 30s now. From a MRI scan a year ago, I found I have 'lesser fluid' on two of my lower back discs which might be the cause of my back pain. Sometimes, sitting was just annoying and I'd to take leave from my desk or from what I was doing to lie down. I'd been visiting TCM for quick reliefs when the pain was unbearable. I did some yoga and exercises through the years. They helped but they seemed to bring me other issues like knee discomfort, and a feeling of imbalance on my lower back. It could be I was doing these yoga poses and exercises wrongly. However, in your Pilates classes, the instructions are very detailed and clear on which part of the body I should be working on. Hence, I am able to do the pose with confidence without having to worry I might injure my back further. The lower back feels so soft after each lesson. After so many years of searching for an answer, the solution to my lower back problem is Pilates, where 'The pelvis is the centre of the body where everything begins' 🙂 Thank you!"
MY BACK FEELS BETTER

"I'm in my early 20s. Having a lower back strain for close to 3 years, I can really feel the difference after attending May's Pilates group lessons. I've been attending for 10 weeks. I can feel that my posture has improved significantly and my back doesn't hurt as often as before. Thank you!"
NO MORE FEAR

"I'd persistent lower back pain after giving birth to my daughter. I saw many healthcare professionals, but my back didn't get better. But since starting my private sessions, my pain has gone. Before I didn't want to move out of fear my back would act up, but not anymore. I've started running, and recently completed a 5-km run. Thank you!"
What Are Core Muscles?
Core muscles are deep stabilising muscles of the abdomen and trunk. When core muscles contract, they create a compressive force around the lumbar spine which stabilises the lumbar spine and keeps the abdomen compact and strong. The same compressive force has a slimming effect on the waistline.
Can core exercises trim belly fat? Are the "six packs," core muscles?

Learn More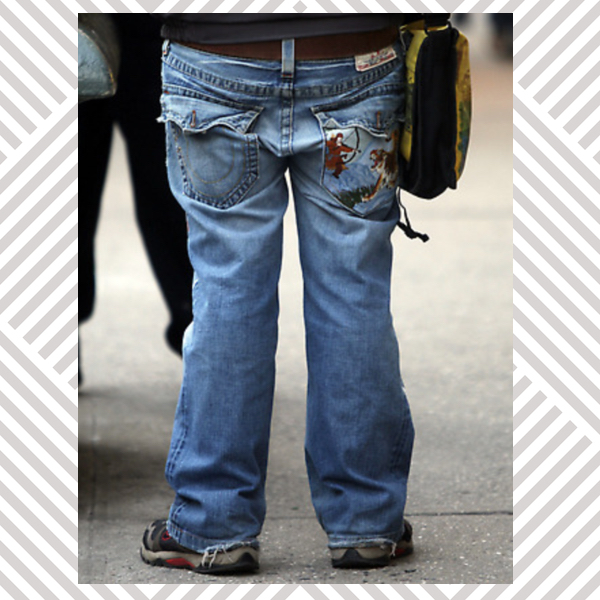 Back Pain: OMG! Who Shrunk the Buttocks?
The Case For Strength Training 
You can blame it on fashion. Our love of baggy jeans have resulted in the disappearance of the buttocks. But the bigger culprit is our sedentary lifestyle. We have wasted away the most powerful muscles in the body.
Buttock atrophy is believed to be the cause of low back pain and a host of other muscle and joint pain related to the lower body.

Learn More