Prime Minister Lee Hsien Loong told the press that exercise tops the list of activities he does to relax. When he is not busy with governing:
I exercise: I walk, I do pilates. I take photographs, I enjoy taking pictures of people and of places in Singapore…
He was quoted to have said by the Straits Times on 29 July 2020. It is well known PM Lee walks to stay healthy. He regularly spoke about his walks, including at the National Day Rally in 2017. We know he walks about 7,000 – 8,000 steps a day, and more when he visits his constituency.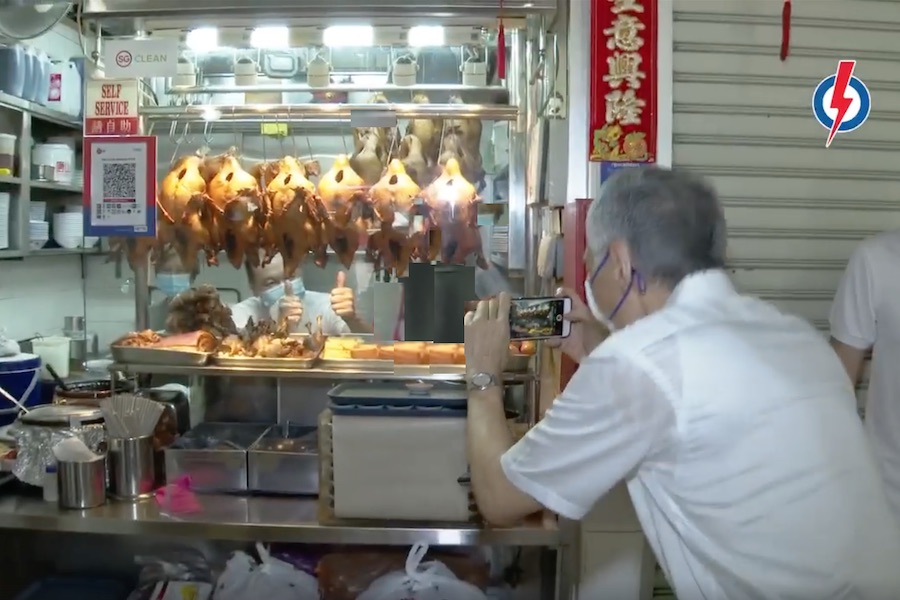 We also know PM Lee is an avid photographer. He regularly posts the photographs he has taken on his Facebook page. What is lesser known about the Prime Minister of Singapore is he enjoys Pilates.
NOT NEW TO PILATES
PM Lee is not a beginner in Pilates. He has been practicing Pilates for several years. In an interview with Lianhe Zaobao's youth magazine zbComma in 2018, and re-published by online news platform Mothership, PM Lee said what he enjoys about Pilates is the level of difficulty of the exercises. The exercises challenge him: 
For the last few years, I have been learning Pilates. I have mastered the basic exercises, but each time I think I have got it, my instructor shows me some new and harder thing to do. I hope this year I will continue to make progress at Pilates. There is no end to learning, as long as one is alive!
PILATES IMPROVES CORE STRENGTH, RELIEVES SORE FEET
Pilates is best known to improve core strength. A stronger core helps us walk, run and generally move better, without injuring our low back or hips.
Pilates also relieves sore and tired feet, which makes Pilates particularly good for walkers on recovery days. The Pilates exercises for the feet (or the footwork exercises) stretch and strengthen the calves and shin muscles. They are just the exercises you need if you walk, run, or you are on your feet a lot. Pilates exercises bring relief to tired leg muscles, as well as make them stronger. Other benefits of Pilates include improving posture, alignment and flexibility.
SIMILARITY OF PILATES AND CODES
The health benefits of exercise are well known, but what is lesser known is exercise also improves brain health. Studies show exercise increases neuroplasticity— the ability of the brain and the central nervous system to adapt — which improves cognition and fine motor skills, and prevents dementia. Regular exercise helps us stay alert, and is a key to active ageing. 
Pilates can be a brain teaser, similar to mathematical codes. PM Lee has a Math Degree and a Master's Degree in Computer Science from Cambridge University. When asked by reporters whether he does math problems or design computer games to relax, PM Lee said he does something just as good, "I exercise: I walk. I do pilates…"
So get started. Do Pilates. Try a Pilates session today.
---
REFERENCE
Linette Lai. (2020, July 29). Aim is to keep capabilities in sectors like travel, transport intact. The Straits Times, pp. A4.
Sign Up for a Trial


6996 4396

 today to learn more or register below:
LOVE THE CLASS

"I love the Pilates class! The clear, well-structured and creative exercises sometimes left me feeling sore, but glad I went. The instructor tailored the exercises to suit class members, provided individual attention to everyone on alignment and posture improvement. I found her "hands on" approach very helpful. It helped me understand what I need to work on. Going to the classes have improved my posture, flexibility and strength. Definitely for people who are interested in increasing their flexibility, balance and strength!"
Rehabilitation
Clinical Orthopedic Manual Therapy
Regular exercise offers many benefits and you have been advised to exercise, but when you have muscle or joint (musculoskeletal) pain, it is difficult to exercise regularly. We hear you. Our rehabilitation service of Clinical Orthopedic Manual Therapy may just be what you are looking for.

Learn More
5 Exercise Tips for Hypothyroidism
The thyroid gland may be a small endocrine gland, located in the front of the neck, but it plays a big role in controlling the body's metabolism. Constant fatigue, weight gain and joint pain are common symptoms of an under-active thyroid gland.
Exercise is not on your "to-do" list when you are battling with tiredness. But exercise is the best thing you can do. Exercise like Pilates is gentle on the body, yet offers a full-body workout, so that you work all the major muscles in the body.

Learn More