(last updated on Nov 29, 2020)
What is Pilates?
Pilates was created by Joseph Pilates (1883 – 1967.) Today it is practiced by elite athletes looking to improve their game, as well as by older adults who want to maintain their flexibility and muscle mass. So who was Joseph Pilates? Is Pilates also for you?
Physical fitness is the first requisite of happiness
It was the opening sentence to his second book, "Return to Life Through Contrology" (1945.) Pilates believed having a healthy body is key to being happy. Yet his view on fitness was not what you would imagine: ripped chest, chiseled body or toned abs. It was not the model on the cover of a health and fitness magazine.
Instead, having a "uniformly developed body," is only one part of fitness, Pilates wrote, the other part of fitness is developing and maintaining a "sound mind."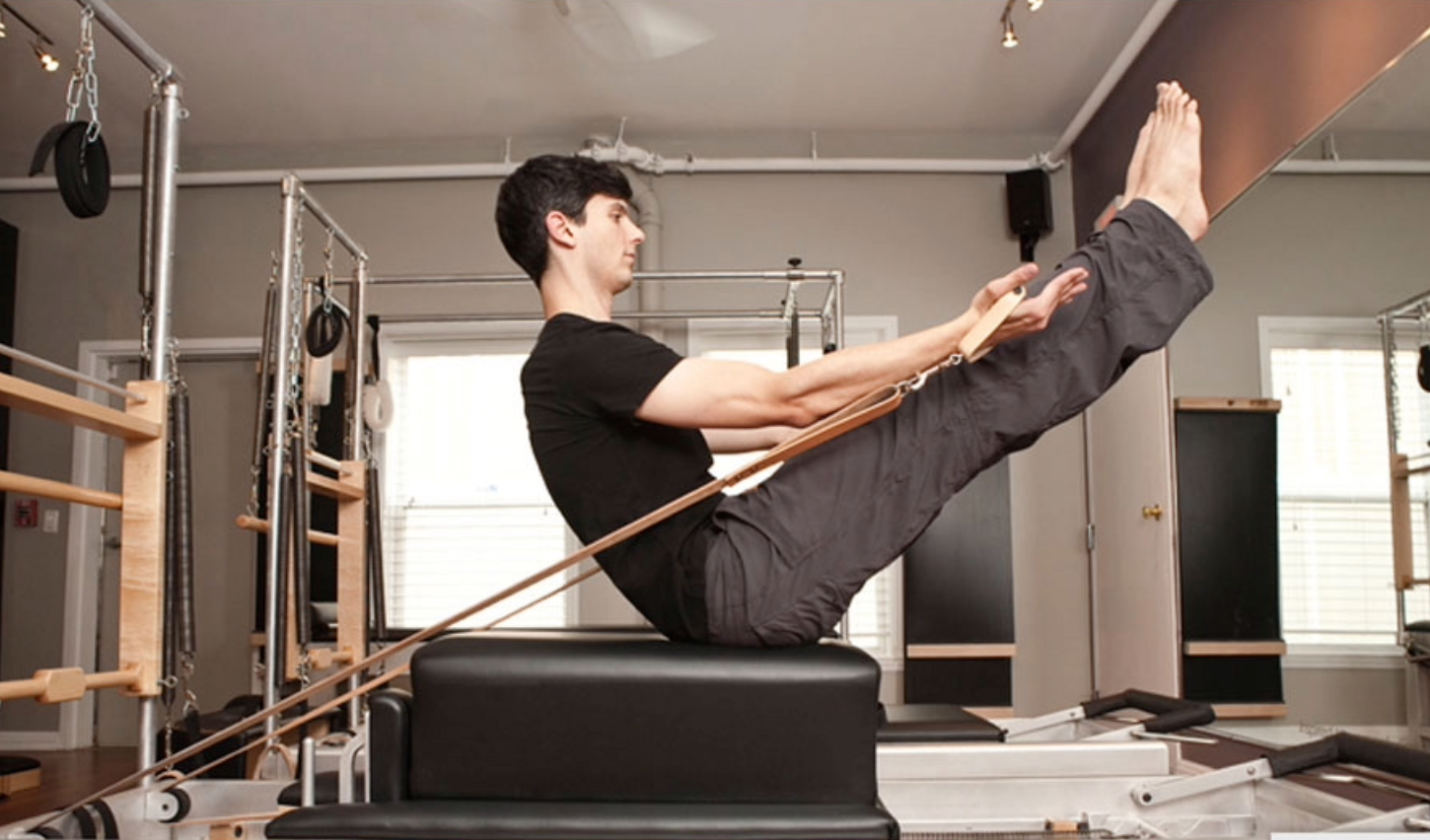 MIND AND BODY
Pilates believed we should actively involve our mind when we exercise. It is the connection of the mind and body, which would provide us the physical and mental energies to perform our daily tasks, which are many and complicated, with ease. Technology has made modern life more stressful than ever. He wrote:
Telephones, automobiles, and economic pressures all combine to create physical letdown and mental stress so great that today practically no home is entirely free from sufferers of some form of nervous tension.
Pilates was writing about life in New York City in the 1940s. Yet his words still resonates today. Technological advances — Twitter, Facebook, Instagram, WhatsApp, We Chat, Face Time, 24 hours News and the ever increasingly number of apps to download — have made daily life even more frantic and time consuming. Do you feel like you don't have enough time or energy? Are you easily fatigued?
RE-ENERGIZE AND RESTORE
Pilates created a series of exercises to re-energize and return the body back to "total health." His exercises focus on breath, core strength and in bringing unity to the mind and body. He called his exercise programme, "Contrology," but it would later bear his name, "Pilates."
His exercises and method are practiced today by millions of people around the world. Here is a look at the exercises and benefits:
PILATES FOR FITNESS
Pilates takes the body to different shapes like spine flexion extension, into an upside down position, and even into suspension. The exercise programme requires good body control, flexibility and strength.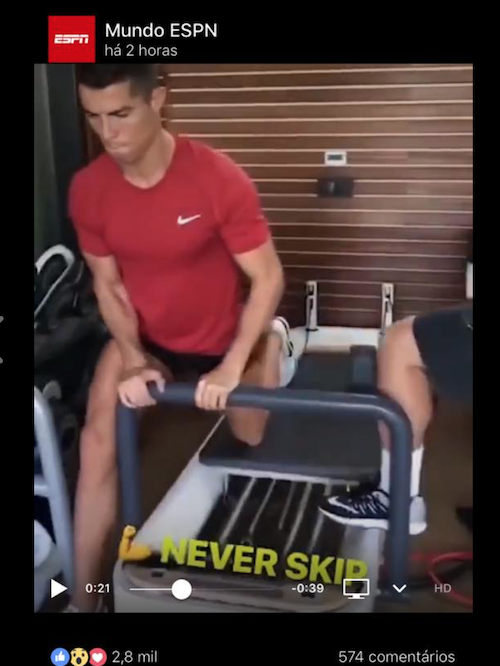 Pilates exercises would challenge any athletic body, yet the ingenuity of Joseph Pilates was he created an exercise programme for everyone. Pilates invented many equipment (or apparatus) to help people with the exercise. His most endearing invention is the reformer.
FOR REHABILITATION
The Pilates reformer is a moving bed made of springs of different tension. Lying on the reformer, a sick or an injured person could perform leg exercises or footwork —  similar to squatting and standing — without actually being in an upright position. With the assistance of the reformer, the person is able to do similar leg exercises like a healthy person.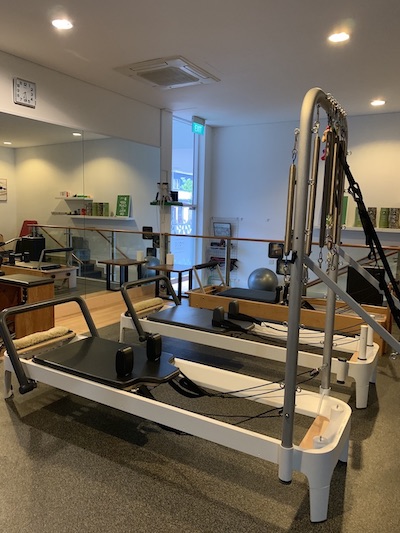 The invention of the reformer was a game changer in the area of rehabilitation. The reformer allows a person who otherwise could not get out of bed because of an illness or an injury to stretch and strengthen. Pilates helped many people to recover from their injuries. Today, Pilates is widely used for the rehabilitation of muscle and joint (musculoskeletal) pain like low back, knee and hip pain.
Who did Joseph Pilates invent the reformer for? It was for World War I internees on the Isle of Man. Pilates was interned on the island off Great Britain and Ireland during WWI. The reformers helped fellow internees with war injuries and disabilities to exercise. He fashioned the springs for the first reformers out of bed springs! The springs still looked very much the same today except they come in different tension. In fact, the reformers used today still have many features of the original design.
Pilates' contribution to the health of the internees is remembered at the Knockaloe Centre on the Isle of Man. It is also believed his time there was an important period of his life as he formulated the exercises which would form the basis of Pilates while on the island. A large Pilates workout was organized on the Isle of Man in 2016 to commemorate his time there.
FOR CORE STRENGTH
Classic Pilates exercises like "the Hundred," "Teaser" and "Roll-Up," are tests of abdominal strength. Pilates is one of the best exercises you can do to strengthen core muscles.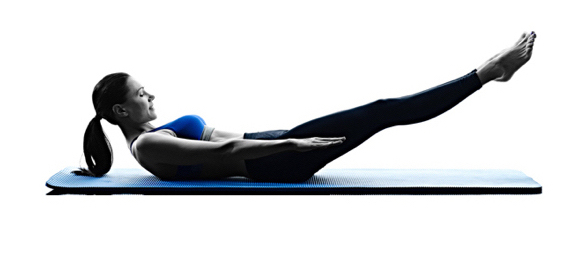 Having strong core muscles help us to sit, walk, run and generally move better. When core muscles contract, they create a compressive force around the trunk and abdomen which support the low back and improve posture. Improving your core stability is the best defence against back pain, as well as neck and shoulder pain due to poor posture.
Today, core training is an integral part of physical training, and in the rehabilitation of chronic low back pain. Back in 1960s and even 70s, it was unheard of and scoffed at. Joseph Pilates once said, "I am fifty years ahead of my time," and he was right.
FOR OLDER ADULTS
Pilates exercises are gentle on the body, which make them suitable for older adults. A senior with knee pain for example, could perform leg exercises lying down on the reformer, which would put less stress on the knees compared to standing leg exercises.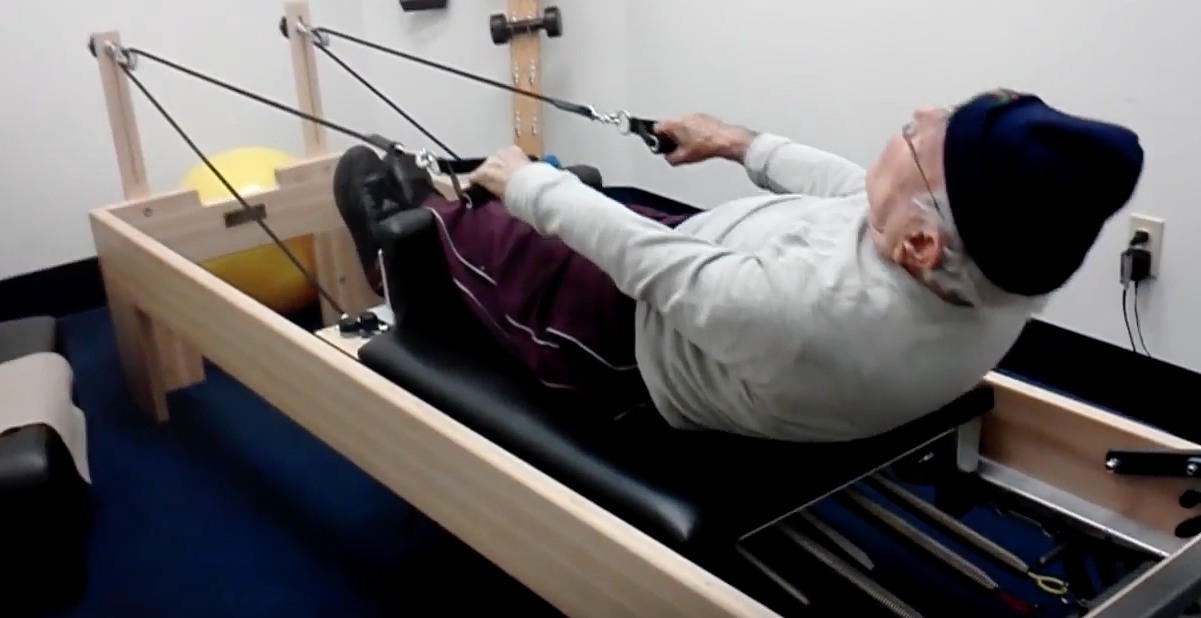 Pilates also help seniors improve their balance. A study published in 2017 in the Journal of Bodywork and Movement Therapies, showed once a week of Pilates reformer exercises for 10 weeks reduced the fall risk of adults 65 years and above.
In the group who received Pilates, there were "significant improvements" in both static and dynamic (or moving) balance, and in their functional mobility, compared to the control group who received no Pilates. They also showed better range of motion at the hip and ankle joints after 10 weeks of Pilates than the control group.
FOR EVERYONE
Pilates is often taught in fitness and community centres for the purpose of fitness, but Pilates has other benefits. It has a long history as an exercise for rehabilitation from pain and injuries. Joseph Pilates intended to create an exercise programme for everyone, whether you are athletic or injured.
If you think you have weak core muscles or are too inflexible for Pilates, be surprised. Get ready to stretch and feel your core in ways you haven't before. Give Pilates a try today.
Reference:
Pilates, Joseph H.; Miller, William J. (1945). Return to Life Through Contrology. A Pilates' Primer: The Millennium Ed. (Republished 1998). USA / Oregon: Presentation Dynamics, pp. 6, 7.
---
Medical Disclaimer: Always consult your physician if you have an existing pain or a pre-existing medical condition before beginning any exercise. The above information is not intended to diagnose any medical condition or replace your healthcare professional.
Sign up for a trial


(65) 6996 4396

 

today or sign up below:
Any stiffness always get relieved

I always leave every Pilates session feeling mobile and supple. Any stiffness and other related conditions, that came with a desk-bound job, always get relieved. It is because May's approach to exercise is holistic. Clients are more aware of their everyday movement when they get to practice the movement in the sessions; the emphasis on connecting the breath and mind is also important. I wish there were more like her in the industry! I miss my sessions when I'm away.
Each week I walk away with a smile

Just completed my 6th Pilates session and I feel great. I have really noticed the difference already. I am feeling stronger and fitter from my sessions. The care, precision and attention, that May provides, has allowed me to make quick progress and to concentrate on my posture, core strength and flexibility. I love attending my reformer session and each week I walk away with a smile!
BETTER POSTURE

"The result is amazing! My posture has improved. I now stand taller and walk with greater balance. I enjoy every Pilates class with its varied exercises using muscles that I did not know I have."
LOVE THE CLASS

"I love the Pilates class! The clear, well-structured and creative exercises sometimes left me feeling sore, but glad I went. The instructor tailored the exercises to suit class members, provided individual attention to everyone on alignment and posture improvement. I found her "hands on" approach very helpful. It helped me understand what I need to work on. Going to the classes have improved my posture, flexibility and strength. Definitely for people who are interested in increasing their flexibility, balance and strength!"
MY BACK FEELS BETTER

"I'm in my early 20s. Having a lower back strain for close to 3 years, I can really feel the difference after attending May's Pilates group lessons. I've been attending for 10 weeks. I can feel that my posture has improved significantly and my back doesn't hurt as often as before. Thank you!"

Neck & Back Pain: Are You Sitting Too Much?
How Pilates Can Improve Sitting Posture
Is working from home giving you neck and back pain? Improve your sitting posture with Pilates. Discover how core exercises relieve aches and pain related to sitting…

Learn More
What Are Core Muscles?
Core muscles are deep stabilising muscles of the abdomen and trunk. When core muscles contract, they create a compressive force around the lumbar spine which stabilises the lumbar spine and keeps the abdomen compact and strong. The same compressive force has a slimming effect on the waistline…

Learn More