You may be more familiar with strengthening core muscles to reduce low back pain and improve fitness, but do you know that core exercise is also effective in flattening "mummy tummy?" It is the stomach bulge that won't go away for many women after pregnancy.
In fact core exercise like Pilates is particularly good for women's health, as it helps the abdominal muscles recover after childbirth. Stronger core muscles also fix and prevent urinary incontinence and other pelvic disorder, which often beset a woman later in life.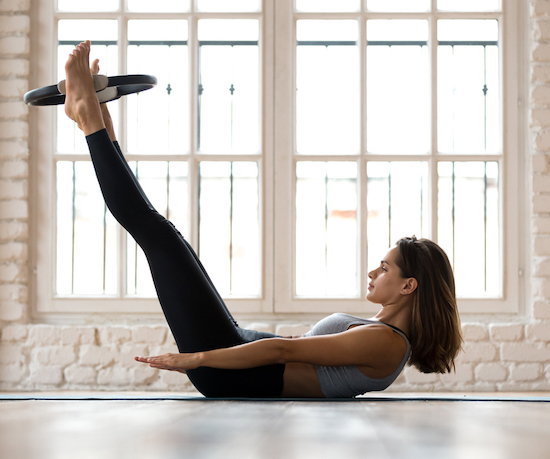 The root cause of many urogynecological problems lies in weakened abdominal muscles sustained during pregnancy which affects pelvic stability.
WHAT IS DIASTASIS RECTI
The medical term for "mummy tummy" is diastasis recti abdominis.
Diastasis recti occurs when the abdominal muscle (rectus abdominis) is weakened and stretched to the side, as in the case of pregnancy. The pull on the abdominal walls cause a separation at the centreline of the abdomen, where the navel is located.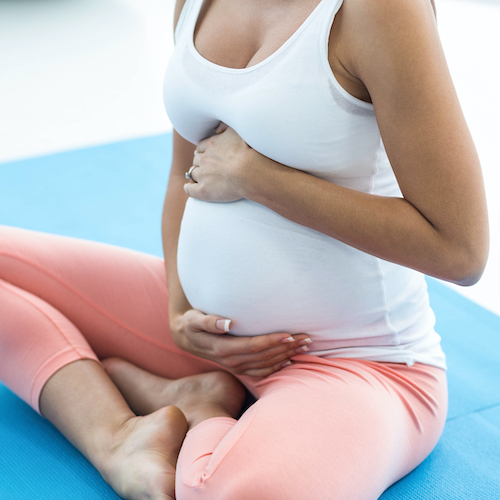 The abdominal separation can also happen in men and new born babies. But as it is common among women during pregnancy, diastasis recti is often associated with women. The separation at mid-section of the abdomen does not always close on its own after pregnancy. It is believed that it can persist throughout a woman's life.  A study found about 39% of women who were undergoing an hysterectomy have some form of diastasis recti.
What diastasis recti looks like is a stubborn bulge in the mid-abdomen, that won't go away despite intense workout or diets.
MORE THAN A COSMETIC PROBLEM
Diastasis recti is often dismissed as a cosmetic problem. Wearing a bikini or a figure-hugging dress may be out of the question. But increasingly, studies show there are health issues associated with diastasis recti.
Women with diastasis recti are more likely to suffer from urinary incontinence, hernia and other pelvic floor dysfunction than other women. More than six out out 10 patients with diastasis recti are also urogynecological patients.
Most urogynecological patients are also older. The study suggests diastasis recti, which is often sustained during pregnancy, has longer term implications on pelvic health.
The presence of diastasis recti may also increase low back and pelvic pain. A study found four out of 10 women with diastasis recti suffered from persistent low back and pelvic pain (LBPP) half a year after delivery.
BREAKING THE SILENCE
Diastasis recti is incredibly common among women who have been pregnant, yet until recently, not much information is available. If you think you have it, but you are not sure, you are not alone.
National Public Radio reporter, Michaeleen Doucleff told her story on radio in 2017 (the story is also available in print.) She shared with listeners how she learned for the first time her tummy bulge is a medical condition. She also told listeners she attended a core exercise class to flatten the "jelly belly." What she didn't expect was the "huge response" from listeners to the American radio station.
There were "hundreds of comments" with lots of questions, Doucleff reported. Most listeners were excited, and asked for more information about diastasis recti, about the exercises that could help and about postnatal care. The response quickly prompted a follow-up story a week after.
BENEFITS OF CORE EXERCISE
There is a growing consensus — driven by research — that strengthening core muscles can resolve diastasis recti and offer many benefits to women's health.
Strengthening core muscles is important also during prenatal to prevent diastasis recti. An earlier study in 2002, which won the Journal of Women's Health Physical Therapy research award of the year, found women who are in an exercise programme which include abdominal strengthening exercises are less likely to have a diastasis recti during pregnancy than women who do not exercise at all.
Some 90% of non-exercising pregnant women in the study exhibited diastasis recti, compared with 12.5% of exercising women who had the condition.
SIGNIFICANT REDUCTION IN DIASTASIS RECTI
When it comes to the type of abdominal exercise to do, a 2019 study found core exercise, which targets the deep abdominal muscles, has an edge over traditional abdominal exercise.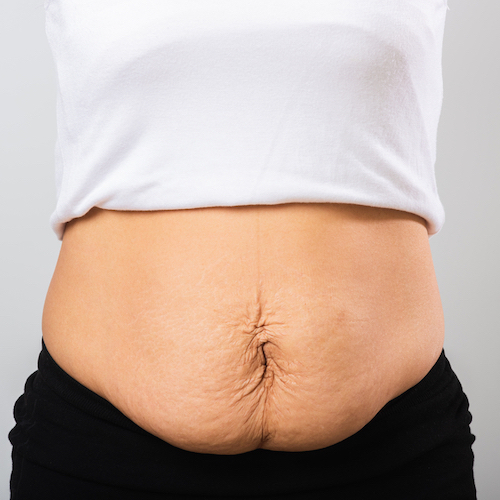 The study, published in the Journal of Musculoskeletal and Neuronal Interaction, consisted of forty women with diastasis recti. The women were 23 to 33 years old, and were three to six months postpartum. They were randomly divided into two groups.
The first group was given core exercises, in addition to traditional abdominal exercises, 3 times a week for 8 weeks (or 24 sessions.) The second group receives only traditional abdominal exercises over the same period.
After eight weeks, the first group recorded an average reduction in the size of the diastasis recti to 2.0 cm from 2.84 cm. In contrast, the second group recorded a 2.37 cm reduction on average, compared with 2.85 cm earlier.
Diastasis recti is typically defined as an abdominal separation of 2.7 cm or greater, which is equivalent to a width of two fingers or more.
BETTER QUALITY OF LIFE
The first group who received core exercise also reported more improvement in their quality of life after eight weeks. They walked more, bend over and kneeled better, and were able to do more vigorous activities than the second group, who had abdominal exercise.
The 2019 study shows while diastasis recti is a separation of the rectus abdominis, commonly known as the "six-pack," it is the activation of core muscles, abdominal muscles under the "six-pack" which brings more benefit.
This is because when core muscles contract, they create a compressive force around the abdomen, which tightens the abdomen and supports the lumbar and pelvic region. Core muscles are believed to the real strength behind the "six-pack" and external obliques, another surface muscle.
There is also a cosmetic benefit of a stronger core. Core muscles are a natural tummy toner. A strong and active core gives the waist, a narrow waistline.
FEARFUL OF EXERCISE
Despite the benefits, it is reasonable to be fearful of exercise during pregnancy, particularly if the exercise involves some form of abdominal contraction or crunch. In a blog post by the National Academy of Sport Medicine on the subject, NASM noted there is a lot of chatter and advice online, and plenty of mis-information as a result:
"…Crunches are not inherently good or bad, but like most exercises, they must be taught and performed correctly to reap the benefit."
BENEFIT OF SUPERVISED EXERCISE
If you feel you are unable to do them on your own, look for a professional to help you with core exercise. You can reap more benefit from supervised exercise than on your own.
Diastasis recti should not be a silent injury for women. There is more information and more specialised help available than before. Strengthening core muscles help resolve diastasis recti, and the related issues of incontinence and pelvic disorder. The additional bonus is targeted exercise on the abdomen, not only strengthens, but also gives you a much flatter and toner tummy.
Core exercises offer many benefits to women. Pilates is one of the best exercise to improve core strength. So get started. Start a Pilates session today. 
---
Medical Disclaimer: Always consult your physician if you have an existing pain or a pre-existing medical condition before beginning any exercise. The above information is not intended to diagnose any medical condition or replace your healthcare professional.
Sign Up for a Trial


 

6996 4396 

today to learn more or register below
Seeing Results In Five Classes

I highly recommend Pilates. It has helped me recover from my sunken hips. And it was only after five classes. Teacher May is also very careful and professional. Thank you.
A Wonderful Experience, Prenatal Pilates

I started doing Prenatal Pilates with May in my second trimester. Although it's my first time, May has made Pilates very easy and comfortable to pick up and she is always very attentive to my postures during class. Thank you for the wonderful experience and I highly recommend for any mummies to-be looking for prenatal exercise (:
Reversing The Effects of Sitting

I spend lots of hours sitting on a chair, in front of my laptop and that's harmful for my body and specially my back. I see May every week for Pilates and she helps me restore balance, finding healthier postures for my body and releasing from the weekly erosion.
My 2017 Highlight is your Pilates Classes

"One good thing that happened to me in 2017 is attending your Pilates classes. I have chronic lower back pain since early 20s. I am in my 30s now. From a MRI scan a year ago, I found I have 'lesser fluid' on two of my lower back discs which might be the cause of my back pain. Sometimes, sitting was just annoying and I'd to take leave from my desk or from what I was doing to lie down. I'd been visiting TCM for quick reliefs when the pain was unbearable. I did some yoga and exercises through the years. They helped but they seemed to bring me other issues like knee discomfort, and a feeling of imbalance on my lower back. It could be I was doing these yoga poses and exercises wrongly. However, in your Pilates classes, the instructions are very detailed and clear on which part of the body I should be working on. Hence, I am able to do the pose with confidence without having to worry I might injure my back further. The lower back feels so soft after each lesson. After so many years of searching for an answer, the solution to my lower back problem is Pilates, where 'The pelvis is the centre of the body where everything begins' 🙂 Thank you!"
BETTER POSTURE

"The result is amazing! My posture has improved. I now stand taller and walk with greater balance. I enjoy every Pilates class with its varied exercises using muscles that I did not know I have."
LOVE THE CLASS

"I love the Pilates class! The clear, well-structured and creative exercises sometimes left me feeling sore, but glad I went. The instructor tailored the exercises to suit class members, provided individual attention to everyone on alignment and posture improvement. I found her "hands on" approach very helpful. It helped me understand what I need to work on. Going to the classes have improved my posture, flexibility and strength. Definitely for people who are interested in increasing their flexibility, balance and strength!"
NO MORE FEAR

"I'd persistent lower back pain after giving birth to my daughter. I saw many healthcare professionals, but my back didn't get better. But since starting my private sessions, my pain has gone. Before I didn't want to move out of fear my back would act up, but not anymore. I've started running, and recently completed a 5-km run. Thank you!"
Why Wrist Pain Can Happen To Anyone
5 Common Causes for Wrist Pain & Injury
Does doing daily activities like lifting a box or holding a plate trigger a sudden and sharp pain at the wrist? Are you frustrated by the wrist pain and loss of strength? Find out why the wrist muscles become tight and painful, the causes for carpal tunnel syndrome, trigger finger and more…

Learn More
5 Exercise Tips for Hypothyroidism
The thyroid gland may be a small endocrine gland, located in the front of the neck, but it plays a big role in controlling the body's metabolism. Constant fatigue, weight gain and joint pain are common symptoms of an under-active thyroid gland.
Exercise is not on your "to-do" list when you are battling with tiredness. But exercise like Pilates is the best thing you can do…

Learn More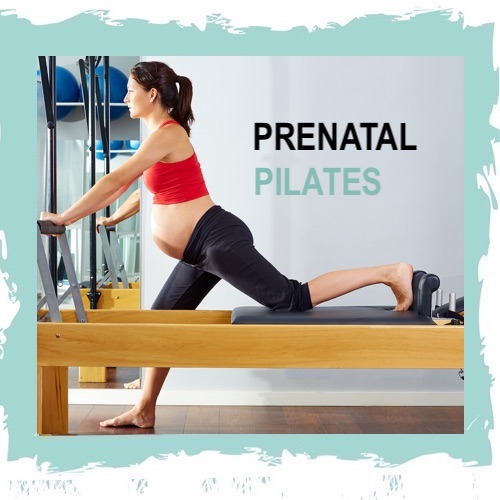 Exercising during pregnancy can help mothers-to-be stay healthy and prepare for the delivery. Try Prenatal Pilates. A gentle, low-impact workout to strengthen your core muscles and tone your pelvic floor…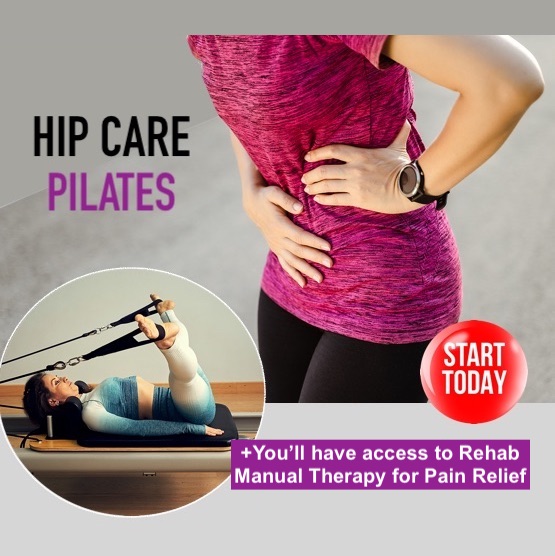 Long hours of sitting, standing or maintaining a certain position for a long time whether for work or sports, can lock up the hip joints. Stretch, strengthen and unlock your hips with Pilates…